Strategies, Tips & Useful Information
Welcome to the Grow Smart Resources!
In here, we are serving up hearty helpings of meaty, bite-sized chunks of medical marketing information goodness!
Like any great meal, these tasty morsels are best when shared with a good friend. If you have your own business, then you know how important it is to get the word out. So please share the love whenever possible, and we'll do our best to return the favor!
Thanks & Enjoy!
How To Get More Patients Showing Up For Their Appointments
One of the biggest challenges that chiropractors and medical providers are facing right now is getting their prospects and patients to actually show up for their appointments. After spending millions of dollars on medical advertising and generating tens of thousands of medical leads, this is the best strategy that we've found for getting your prospects and patients to show up for their appointments.
How To Book More Medical Consultations With An Online Calendar
Chiropractors and related health care providers are using this simple tool to save 25+ hours per month of staff time while booking as much as 50% – 75% of their leads into consultations. But it needs to be done the right way. Get all of the details on today's episode of Medical Marketing Foundations.
How Medical Practices Can Build A Strong Online Presence
A recent study done by doctor-dot-com showed that 63% of healthcare buyers will choose one provider over another because of a "strong online presence". But do you really know what that means?
How To Reach More Of Your Medical Marketing Leads
A recent study by Hubspot showed that it now takes up to 18 phone calls to reach leads that have signed up to receive more information about your medical services. But what if there was a way to completely shortcut that process and reach your leads with just a single call? In this video I'll show you how.
How To Manage Your Medical Leads With A Sales Pipeline Tool
When you're running a medical marketing campaign that's generating 100-200 new leads per month, it's time to move to a professional Sales Pipeline lead management tool that can keep track of where those leads are within your sales process. In this video, I show you a good example of what a Sales Pipeline looks like and how you can use it to more effectively and efficiently manage your leads.
REPORT OF FINDINGS VIDEOS
ROF-18: Where to start with your chiropractic / integrated medical marketing
If you're a chiropractor or integrated medical practice that offers a variety of services but have a limited marketing budget, and you're not sure which service(s) to run a marketing campaign for first, this is the video for you.
ROF-EP17: How To Boost Your Branding Videos With Facebook Creator Studio
If you're not seeing the "Boost" button when you go in to view your Facebook branding videos, this alternate method (using the Facebook "Creator Studio") will show you ho to boost your videos just as easily. Watch over my shoulder as I boost one of my own videos using the new Creator Studio interface. It's still very simple to do!
ROF-EP16: How To See Your Branding Video Ad Performance
Now that you've boosted a video or two in your Facebook account, here's how to access the reports that tell you how well they are doing.
ROF-EP15: How To Turn Your Branding Videos Into Paid Local Ads
Here's how to take those medical branding videos that you've been making and turn them into simple paid ads to show them to the people that live within 5 miles of your practice. It's easier than you might think!
ROF-EP14: How To Boost Your Chiropractic Branding Videos
Here are some simple tips on how to boost your branding videos to get them out in front of your local market.
ROF-EP13: What Not To Say In Your Medical Branding Videos
Here are some great tips on what to say – and what NOT to say – in your medical branding videos!
ROF-EP12: Chiropractic Branding Campaigns – Easy, Cheap & Powerful!
Ready for explosive growth as we come out of the COVID-19 lockdown? Discover why right now is the best time in history to get started with a quick and easy Chiropractic Branding Campaign.
ROF-EP11: Start Building An Audience Now
Chiropractors that are looking to start growing their practice again quickly as we slowly come out of the COVID19 lockdown can do this to set yourself up for some quick success.
ROF-EP10: Feeling Overwhelmed And Unproductive Right Now?
Feeling Overwhelmed And Unproductive Right Now? If you're feeling a little overwhelmed right now… or if you look back at the end of the day and feel just a little disappointed that you didn't get more accomplished… then this video may help you.
ROF-EP09: Doctors… Get This On Your Website!
Doctors… Get This On Your Website! As we come out of the COVID-19 lockdown, it's really important to get this information on your website in order to make your patients feel comfortable with coming back in.
ROF-EP08: Better Than New Years
Better Than New Years. There may NEVER be a better time than right now to work on that project that you've been putting off!
ROF-EP07: 7 Days To More Productivity
Just wanted to share a tip that has been really helpful in improving my productivity each day during this COVID-19 lockdown. I promise that if you give it a try, you'll be surprised at what you can get done each day!
ROF-EP06: Why You're Losing Half Of Your Website Visitors
Why You're Losing Half Of Your Website Visitors. Here's a tip that not many people are talking about. But if you're getting this wrong, you're losing over half of all of your website visitors within the first few seconds.
ROF-EP05: An Unusual Growth Tip
An Unusual Growth Tip. When you're trying to grow a business – especially during unpredictable and challenging times – there are things you can do to set yourself up for the best chances of success. This is one of the best pieces of advice I ever received…
ROF-EP04: Are You Doing It Yet?
The one thing that you should be doing right now if you're a medical entrepreneur…
ROF-EP03: How To Get More Done Each Day
Feeling anxious, depressed or unproductive? Try this…
ROF-EP02 – What I Learned From Jimmy Fallon
Not sure what to do or how to move your medical practice forward as we look towards the end of the COVID19 quarantine? Here's what I learned from watching the first 5 minutes of the Tonight Show…
ROF-EP01 A Ray of Hope For Chiropractors
Just wanted to share some good news and some positive signs that we are seeing out there right now for chiropractors.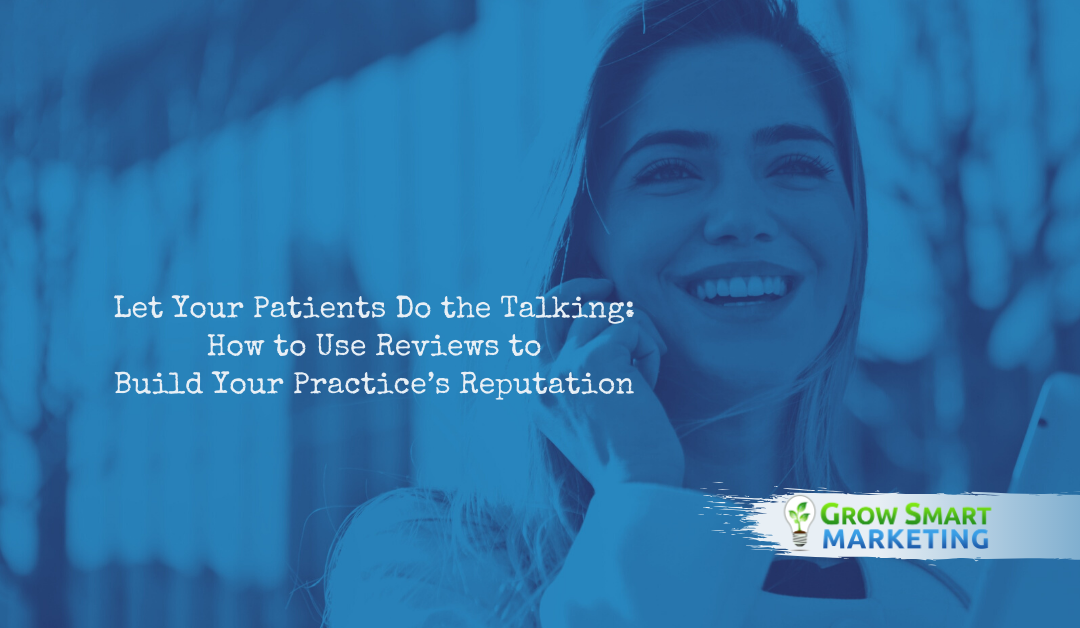 Your practice can add credibility and complexity to its content when you regularly incorporate the positive feedback your patients leave. This practice has an added bonus of rewarding patients for their praise, strengthening your relationship with them and encouraging...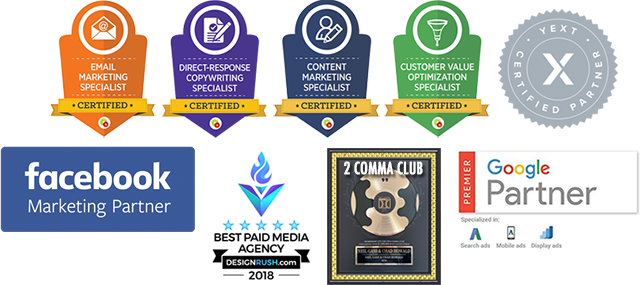 Grow Smart Marketing is one of the top healthcare marketing agencies serving small to mid-sized medical practices.
378 Stonewood Creek Dr.
Dallas, GA 30132