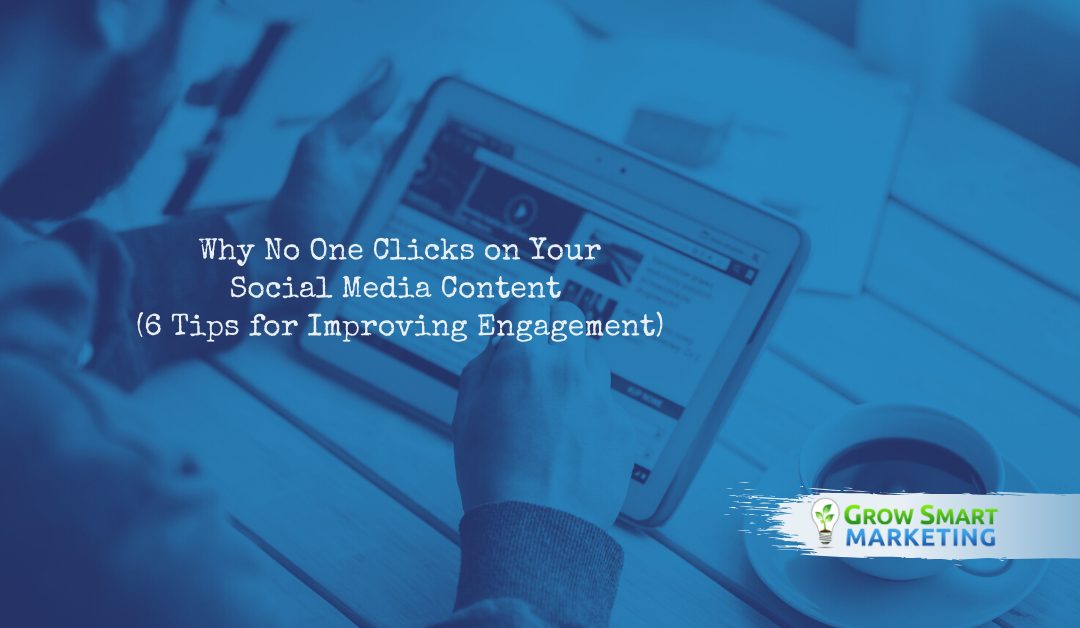 For a small medical practice, gaining steam on social media is undeniably an uphill battle. You have to contend with algorithms that make it nearly impossible to get discovered until you achieve a certain level of visibility. This situation puts you in a catch-22: you can't get anyone to view your content until you get engagement, which requires views!
Nevermind the fact that social media overwhelmingly prefers silly or opinionated content—two things that really don't gel with the average healthcare and medical practice's branding. Sure, you can gain thousands of shares by posting ridiculous cat videos, but there's a slim chance all that attention will aid your business goals.
Despite all these challenges, putting your practice out there on social media isn't just worth it; it's necessary. According to research from Stone Temple, 63 percent of all web traffic in 2017 came from mobile devices. In the U.S., 87 percent of mobile internet time is spent in apps. What are the most common apps? Facebook, Twitter, YouTube, and Instagram, to name a few.
Following this logic, people on the internet spend the majority of their time looking at social media apps on their phone. While Google Search is another top app—meaning SEO is also critical for medical practices—social media is by far the most common way people discover content. Consider that two thirds of U.S. adults say they get their news from social media.
Put simply: if you aren't on social media, you will have an incredibly hard time gaining brand recognition for your office. You will also have a tough time getting attention for your laboriously curated or crafted content.
So how can you climb uphill to earn engagement and, eventually, legions of new patients? Start by following the six tips below.
1. Talk About Your Audience, Not Your Business

No one logs into social media to talk about you! Okay, that may be an unfair exaggeration, but our point is that most people enjoy social media because it's all about me, me, me.
You should use that tendency. Instead of talking about your medical practice, talk about the healthcare industry in a way that people can relate. Suddenly, you're not just promoting. You're conversing. Or, you're informing. Sometimes, you might even be commiserating.
Here's an example: consider a post written by a local Chiropractic office that says, "Regular adjustments loosen up tight muscles! Come in today and mention this post for $5 off."
While the offer may be tempting and the service may be useful, people may tune them out. Instead, the office can say, "Has sitting at a desk all day made you achy and cranky? Come see us! With a quick chiropractic adjustment, we'll have you feeling like a new person when you walk out the door. Get $5 off your service when you mention this post! "The difference is all about perspective. When you write content, don't just subtly hint at relevance to your audience. Instead, write things for them that subtly steer them towards your services. Flipping your thinking around can be a quick path to more consistent conversions.
2. Cover Interesting Healthcare Topics Rather Than Just Your Brand Alone
Another way to branch away from overpromotion is to be a provider of news and information from the healthcare industry. A healthcare provider can offer self-care tips and the latest studies on which health practices are most effective. You may even want to share stretches and exercises people can do at home to start feeling better.
When done right, this content earns your audience's interest without your practice appearing like it wants something in return. You also round out your subject matter pool to include topics that are universally interesting and helpful to potential patients.
3. Participate in Discussions in Groups and Trending Hashtags
What if your brand were a really helpful person? That's the approach many of the most successful social media marketers take when they're trying to build an audience. They get proactive, reaching out to target audiences in the social niches they occupy.
For example, the same hypothetical Chiropractic office mentioned above could join yoga, martial arts, or natural living groups. As long as they are not overtly promoting or stealing focus from other discussions, the business can become a valuable contributor to the group. After all, who better to offer expertise than the experts?
When building your initial audience pool, try to be very active in Facebook groups and public discussions. Avoid coming across too opinionated, but don't be shy about setting facts straight. With enough effort, you can gain some initial followers—and even new patients!
4. Aim for Emotional Content That Tells a Story About Your Customers
Going back to one of the main drawbacks of social media marketing for medical practices: only certain types of content seem to excel on platforms like Facebook, Twitter and Instagram. These popular content categories include humorous content, content that impresses/amazes, content that sums up people's feelings succinctly, content that isn't afraid to state a strong opinion and content that stirs emotions.
Of all these options, emotional content is probably the easiest to pin down. While getting an emotion out of your audience may seem like a tall order, it's actually fairly hard to fail completely at it. An attempt to make a joke or be "cool" might go over like a lead balloon. Being controversial is never a good idea since it, well, stirs controversy. But no one can 100 percent fail at communicating emotion as long as they're sincere.
Think from your heart and start by telling stories either about your patients or related to their lives. Get to the emotional core of what your service offers. If you're relieving pain, you're offering the ability to make more memories and have good times again. If you're offering weight loss, you're providing confidence and empowerment. If you're offering hormone therapy, you offer customers an emotion: a feeling of control over their lives and the ability for them to feel like themselves.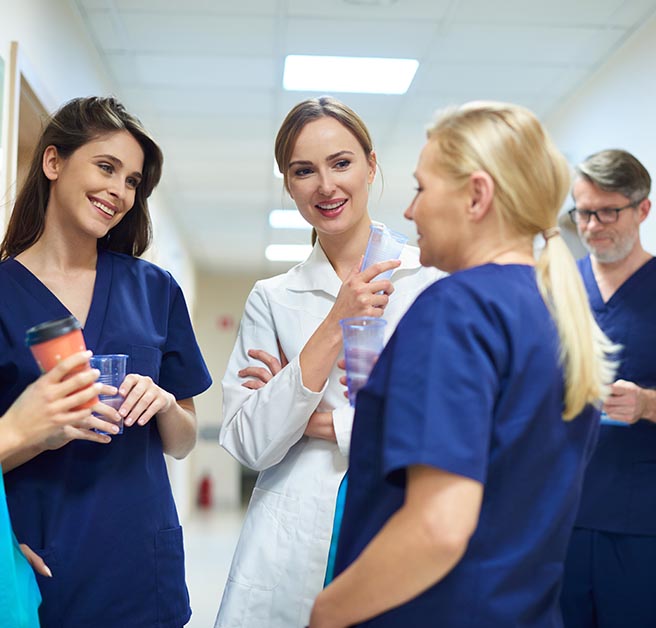 When using a storytelling approach, start small. Highlight a patient whose day you made. Or, mention the emotional benefits of whatever information your content offers, such as information to help make people's day less stressful.
From there, you can learn more about how to combine images and text in a way that stirs people's souls.
5. Engage Your Social Media Marketing Audience Directly by Asking Them Questions
There is probably no more powerful social media marketing phrase than "What do you think?"
Arguably, all of social media is just one big pile of people telling others what they think. When they share art or humorous content, they're really saying, "This is the type of thing I like!"
"People like to think things through," explains Barry Feldman on Hubspot. "They like to hear from other thinkers. Certainly, they want other people to know what they think."
Soliciting opinions is a surefire way to get your audience talking. Try to avoid controversial topics, and moderate comments that include vulgar, hostile, harassing or otherwise off-brand statements. Having someone mad at your medical practice for deleting their comment is a whole lot better than being the practice that let someone attack others in their comment section.
The beauty of asking others for their opinion is that it can be done with just about every post. You can ask people how many times they broke a bone before graduating from high school. Or, if you're writing about weight loss, throw in a question on your post asking your audience what their favorite healthy snack is.
Soliciting opinions is easy, and it can reliably earn engagement. Just be wary of doing it too often, especially if no one's taking the bait. You don't want to be the brand that gets mocked for throwing a poll that absolutely no one clicks on.
6. Research Your Audience's Interests and Influencers
All of the above methods work well on their own, but you turbocharge their effectiveness by doing a little digging and documentation on your audiences. Try to identify the types of content topics they seem to be most interested in. Look at influencers they frequently interact with and try to write content you think that influencer would share.
Above all else, write down your strategy, measure your results, and experiment to find better performance over time. The nice thing about social media marketing is that your engagement numbers are easy to track! Keep an eye on your graphs and let your "likes" point the way to a bigger, more interactive audience and more new patients walking into your office.