What Is The Pigeon Update?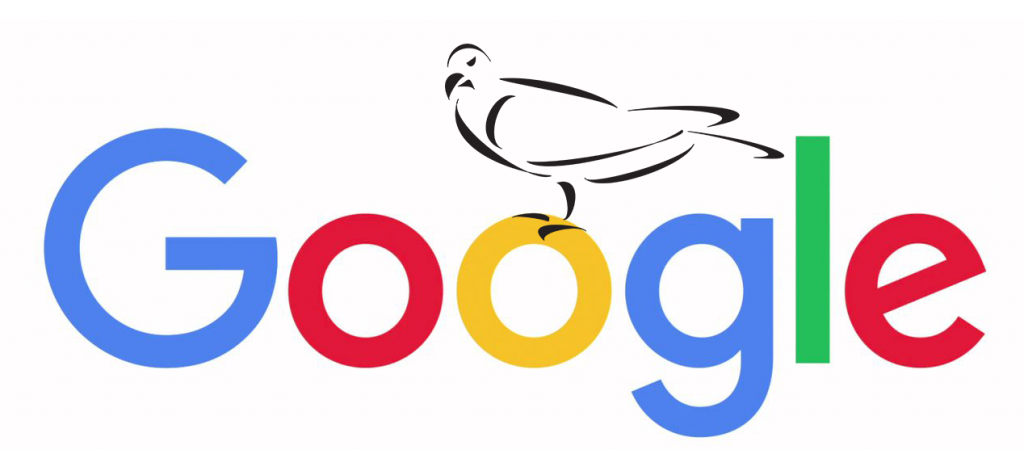 Somewhere around the last week of July, Google rolled out a brand new search algorithm update that rocked the world for local SEO and local business marketing.
According to Google, this new search engine update was designed to "improve" the search results for local businesses by leveraging hundreds of ranking signals as well as it's own internal search features like spelling correction, synonyms, and the Google Knowledge Graph.
What Are The Experts Saying About The Pigeon Update?
Many of the top SEO experts across the industry have weighed in to share their research and findings from the impact on their clients.

Search Engine Land made the following analysis:
"It looks like Yelp and other local directory-style sites are benefiting with higher visibility after the Pigeon update, at least in some verticals. And that seems logical since, as Google said, this update ties local results more closely to standard web ranking signals. That should benefit big directory sites like Yelp and TripAdvisor — sites that have stronger SEO signals than small, individual restaurants and hotels are likely to have."
Moz's David Mihm (Director of Local Search Strategy) had the following comments:
"Directories with strong brands (like Yelp, as Matt McGee already pointed out) often show up multiple times for the same search, especially on recovery searches for specific small businesses – many of which occur when the searcher clicks a Carousel result.  But they're even prevalent on far less-specific discovery searches, and on searches performed on mobile devices (in my own limited testing)."
"A number of folks have commented in places like Max Minzer's Local Search community, and Casey Meraz highlighted it as well, that there seem to be many more two and three-packs than there were before, which takes even more real estate away from small businesses and increases the relative opportunity for directories."
"I'm at a bit of a loss as to any economic benefit this boost to directories (with easier-to-reach, larger Adwords budgets) might provide Google, but I'm looking forward to hearing what other commenters have to say."
It's important to note the consistent message across all of the SEO industry's top experts – local directories with recognizable brands such as Yelp, YellowPages.com, Kudzu, etc. are now getting even higher and stronger positioning across local searches. This has the direct effect of pushing the local business listings farther down the results pages and onto the 2nd page in many cases.
Another SEO expert, Greg Gifford (Director of Search and Social at Autorevo) made the following analysis: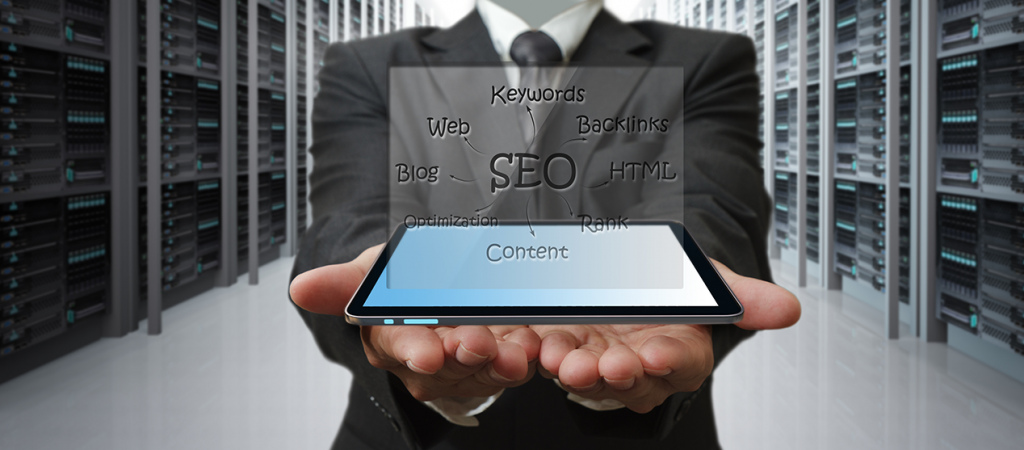 "In the past, "used cars CITY" always brought up a map pack. We've seen a few isolated cities where the map pack has disappeared for that query… Before Pigeon, those would have all resulted in seven-packs."
Nicole Hess, Senior SEO Strategist at Delphic Digital made the following observations:
"There were a few locations that are not appearing in the local pack of results, though at some previous point did appear there. The average drop in traffic for a location that is no longer in the local pack is 16% less traffic month over month (and this is in a good season where overall organic traffic is increasing)… Being out of the local pack correlates with a loss of organic traffic for a few locations. A loss of organic traffic is also occurring where listings are competing against paid ads that have star ratings."
Here again, we note the drop in rankings for individual local businesses. Many local businesses have fallen out of the "7 Pack" listings, resulting in a drop of approximately 16% of organic traffic for some businesses. We also see that businesses are continuing to lose traffic to some of the paid ads (PPC) that have star ratings. So it's becoming increasingly important that we continue to increase the star ratings for our clients to remain competitive in local SEO searches.
Another SEO expert, Andrew Shotland, a Local Search Engine Optimization Consultant at LocalSEOGuide.com commented:
"We are really interested in how this update moved Google more in the direction of hyperlocal search. Something that has been flying under the radar on this update is the neighborhood specific location settings that previously seemed to be just a test are now live everywhere as far as I can tell.
"I am also seeing a number of the local directory type sites I work with have almost all seen five to ten percent increases in organic traffic since the update. This lines up with the contraction and elimination of many of the local pack results that others are reporting. Directories would be one of the benefactors of this."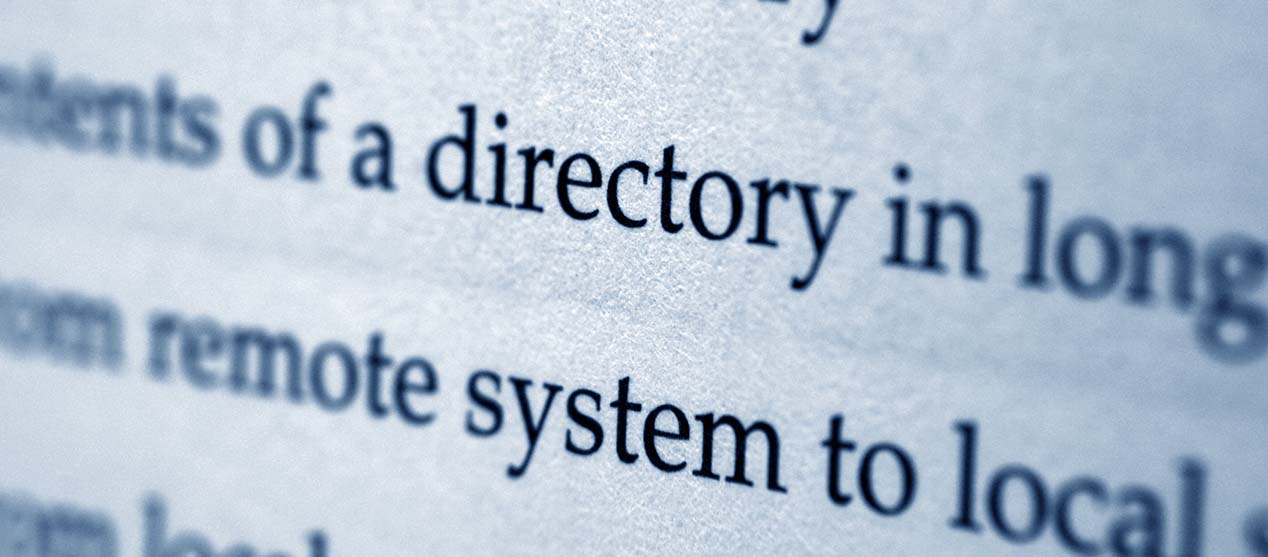 One of the early observations concerning the Pigeon update is that many of the "7 Pack" (map) listings for local businesses have completely disappeared for as much as 50% – 60% of the searches for local businesses – leaving just the "regular" 10 listings per search results page. Andrew's comments here suggest that because so many of the 7 Packs have disappeared the major directory companies' listings are now showing up more often in the top 10 results – pushing the local businesses farther down the results.
Mike Blumenthal of Blumenthals.com observed the following:
"The update does appear to have reduced duplication between the organic and local results. After the October 2013 update that ended blended results, a number of sites were seeing both organic and local pack results. Those seem to have been reduced to one or the other… The directories, at least anecdotally, appear to have benefited from the change."
Mike's comments continue to support the other SEO experts' observations that the major local directories (Yelp, YP.com, kudzu, etc.) have benefitted from this Pigeon update with higher rankings – resulting in pushing local business listings farther down. But he also makes another interesting observation that where a local business might have had a listing in the 7 Pack (maps) section and also in the other listings outside of the 7 Pack, many of those businesses have lost one or the other listing, resulting in only one listing on the first page where they formerly had 2.

Mary Bowling, Co-founder at Ignitor Digital had this to say about the Pigeon update:
"Google has made several moves lately for the purpose of better aligning desktop and mobile results. Google's interpretation of the searcher's location may now be playing more into which results they see on their desktop, just the way it has been playing into which results they see on smartphones.
"Some of the things people are reporting are a reduction in the number of local packs seen in the SERPs and a widespread reduction from 7 results in the local packs to 3 results. This may also be an attempt to better mirror on the desktop what mobile searchers see."
This is another interesting observation that both Andrew (above) and Mary are observing, specifically that Google is now more consistently observing the location of the person doing the search on a desktop and providing results specific to that location.

"This suggests that the part of the search results page composition algorithm that handles determining when to serve local pack results has undergone a revision rather than elimination for many of these effected terms. The dial has been turned back some, if you will, and other qualifying elements have been introduced in how it functions.
"Specificity of the query is an additional element. When Google first began displaying the local pack, they inferred locality intent associated with queries like "house rentals" or "pizza", etc. For whatever reason, the assumption of local intent has now been dialed back in a number of cases, most likely based upon some sort of usability testing, or out of desire to further reduce "clutter" in search results.
"Overall, the news that this update bumps up web search ranking signals more so than some of the local factors doesn't necessarily pose a huge fear factor for local businesses. On the other hand, local companies that were enjoying good local pack rankings, despite having an SEO-weak website presence, will now have to step up their game in order to recover.
"Finally, some directory sites appear to have benefited. To me, the recent shift has heavily benefitted Yelp (I think they likely need to Shut-The-Front-Door on whining about Google mistreatment). Yellowpages.com also appears quite prominently in my sampling, as well as some vertical directories.
"Some of the more marginal, less-popular online yellow pages and business directories are not all that visible or prominent these days. In some business category and market combinations, the organic search results are more populated by these directory sites than by the websites of local businesses – which will necessitate a bit of a shift in local companies' online strategies.
"If these ranking changes for local-intent queries were intentional upon Google's part, it seems clear that they feel that there are many cases where searchers desire to perform comparative research to decide upon businesses prior to selecting listings. Businesses will have to adjust their strategic approaches accordingly."
What Does Pigeon Mean For Local SEO For Businesses?

So the messages from the SEO experts seems rather clear…
The major online directories like Yelp and YellowPages.com are seeing higher rankings and more frequent rankings – pushing the local business websites farther down the search results.
Many searches for local businesses that used to show 7 Pack (map) listings no longer show those 7 Packs at all.
In many searches, the 7 Pack of local listings has been reduced to a 3 Pack instead.
Google seems to be placing more emphasis on using the exact location of the person doing the search by delivering results that are "hyper-local" – very specific to the immediate geographic area.
Star ratings that are shown on the search results definitely have an impact on the number of clicks that a listing will get.
So for those of us who do Local SEO, Local Marketing and Reputation Marketing, this update sends a clear signal that it is increasingly important to have our clients local citations and local directory listings complete, accurate and optimized to give them the best chance of showing up in those directories that are now gaining higher prominence in the search results.
We have also noted that star ratings continue to have an impact on the organic traffic for four clients' websites. So we must continue to work hard to get those online reviews posted to the major review sites (especially Google+). In this regard, our industry leading Reputation Marketing packages should give our clients a considerable advantage over their competition.
Finally, as fewer 7 Pack listings show up in the search results, it becomes even more important to implement effective local SEO strategies that get our clients ranked higher in the results, to compete with the increased rankings of the local directories.
On that note, I would like to share a little of our own anecdotal evidence that when done effectively, a good SEO program can still beat out the major online directory sites in the search results. At Grow Smart Marketing we have a good number of clients that are still ranking at the top of their local search results and consistently beating Yelp, YellowPages, and the others even after the Pigeon update.
If you'd like to speak with one of our Grow Smart Marketing consultants about implementing an effective local marketing program for your business please contact us today for a free, no-hassle step-by-step strategy session.